1995 ZR-1 #418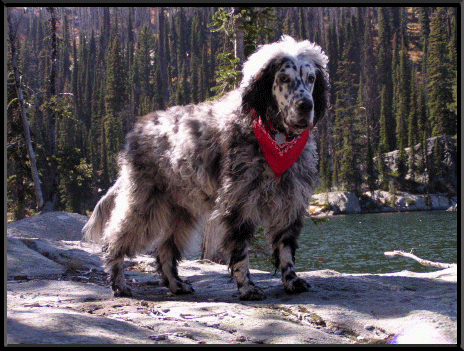 - In Memory -
TARGHEE
"WILD DOG OF THE NORTH"

VEHICLE OVERVIEW
Built April 13, 1995 Bowling Green, KY
Number 418 of 448 produced
1 of 16 "dark red metallics" (DRM) paint code 75U
The last DRM ever made
Odometer reading 13,300 miles
Distinct ZR-1 body features: Widening of doors, rear quarters, rocker panels, rear facia, & rear upper panel to accomondate the wide rear tires, 3 inches wider than stock C4
Fully optioned
Solar windshield, Black leather interior with French stitching, Dual power 6-way sport seats, dual airbags
Delco/Bose stereo CD, cassette, AM/FM audio system, Electronic air conditioning control with R-134A refrigerant
PKE system, Daytime "white" instrument graphics turn to "tangerine" at night
Dual removable roof panels (Targa style), 1 DRM insulated & 1 blue tinted transparent
Complete owners manual kit
LT5 powerplant 350 cu. in. V8, assembled at Mercury Marine Inc. Stillwater, OK in 1993
Sequential port fuel injection, 16 injectors
Matched A.L. Dunn heads, 4 bolt mains, Mobil 1 synthetic oil
Zahnradfabrik Friedshafen (ZF) S6-40 6 speed transmission
FX3 selective ride handling package, Bilstein shocks, Anti-lock/ traction control (ABS/ ASR-5) system
Goodyear 17" Z-rated tires (Front; P275/ 40, Rear; P315/ 35 zr17's), Stock 5 spoke aluminum alloy non-directional wheels
BFG Comp T/ A drag radials individually mounted on stock GM 5 spokes with LTPWS as original (above)
Polished undercarriage, Rear window hatch vent & DuPont Windjammer, Speed Lingerie black mask with opening
Authentic Turkish carpet seat covers (hand made in Kusadasi Turkey)
Valentine One radar/ laser protection, Blinder M-10 Twin laserjammer
Zaino show car finishes
Dave Hill (Corvette chief engineer) states, there are over 280 small refinements for the 1995 ZR-1 model
1995 PRODUCTION DATA
The last year of ZR-1 production, 448 produced
#418 was 1 of 16 DRM's of which it was 1 of 6 with black interior and 1 of 2 (#418 & #179) with the "blue glass" dual roof option but, #418 remains unique as the only car with a matched set of A. L. Dunn heads, #418 was also the last DRM made
Late production cars (~the last 100 cars) received A. L. Dunn heads. These heads included "state of the art" high flow head & runner work, machining, porting and polishing. #418 has a pair of Dunn heads, most cars received a combination of a Birmal (early production heads) and a Dunn or a set of Birmal heads. The Dunn heads were originally slated for the '96 ~425hp cars but production stopped
The ZF S6-40 6 speed is specific for the ZR-1, the difference is a longer input shaft and guide tube unlike those of L98s, LT1s or LT4s. The gear ratios are: 2.68/ 1.80/ 1.31/ 1.00/ 0.75/ 0.50 and reverse 2.50. The 540 Nm ZF has increased helical pitch of all drive gear teeth to provide a more quiet mesh over earlier years. The 2nd/ 3rd/ 5th/ 6th gears went to a crimped spline-fit method of fastening the synchronizer clutch body to those speed gears. The reverse lockout was replaced with a "high-detente" design
The LT5 powerplant is a Lotus designed (in England), Mercury Marine built all aluminum engine. Designed with a "pent roof" combustion chamber it is a 4 cam (dual overhead cams X 2), 32 valve (4/ cylinder), 350 cu. in. V8, sporting 16 fuel injectors. There is an ignition key and a second "power" key which toggles 8 of the secondary injectors on/ off
The LT5 was detuned to only 405hp @ 5800rpm & 385 ft. lbs torque @ 4800rpm, Redline @ 7200rpm
405hp LT5 highlights: Revised back angles of the valves, Multi-angled inlet & exhaust seats, Head work to increase flow, Revised exhaust cam timing, Revised injector housings & injectors, Altered plenum for increased flow, Smog changes, Reduced rotating mass of all major components, 4 bolt cylinder case, Valve retainers, Revised prom, and oil system improvements

MODIFICATIONS

NOTE: The following list of modifications are not inclusive,
for the complete listing of mods and maintenance procedures
please see the "MAINTENANCE & MODIFICATION TIMELINE".
Haibeck LT5 calibration BMCBG version 4
Haibeck installation of Dana Super 44 Plus 4.30 gears (rack & pinion) and Timken bearings, Rear axel gear case drain plug
Haibeck/ Lingenfelter speedometer recalibration gears
Bloyer ported & polished plenum & injector housings (IH), Plenum port matched to IH & IH to heads (~18% increase to airflow)
Multech fuel injectors cleaned and flow tested by Cruzin Performance, Injectors matched by Bloyer using CP's flow data
K & N performance airfilter & open lid design
Bloyer custom aluminum intake air duct support
Throttle body coolant by-pass kit
IAT relocation kit
Denso IT22 Iridium spark plugs
Alspaugh/ Stainless Works 2" headers, T304 stainless Everlast
Swain Technology coatings (applied to headers), "White Lightening" an external ceramic thermal barrier
DEI heat shielding, electrical harness wiring protection
Random Technology Super High Flow (598 CFM) metallic catalytic converters 3" dia. in/ out
Boudreau Z51 Performance C4 beam plates
CAGS (1st to 4th shift) disconnect plug set
Hurst short shifter
Baer Eradispeed cross drilled & slotted zinc plated rotors (front 13" C5 upgrade, rear 12" ZR-1)
Front C5 Z06 brake calipers & pads, Rear ZR-1 pads & calipers, Powder coated calipers
Earl's Hyperfirm braided stainless steel brake lines, Valvoline "SynPower" synthetic brake fluid
Altec front & rear splash guards
#418 can be converted back to 100% stock appearance with all its original OEM parts



Chassis DynoJet results, September 30, 2004 &nbsp Kellogg ID, elevation= 2310 ft.

SAE @ 6500rpm




376.1 RWHP........................~440 HP @ crankshaft

&nbsp 341.3 RWT.......................~400 ft/ lbs T @ crankshaft




ZR-1 "KING OF THE HILL"

ZR-1's were produced from 1990 to 1995. General Motors built a total of 6,939 during the 6 year run. The first year 1990, GM built 3,049 ZR-1's, in 1991 they built 2,044, in 1992 502, and from 1993 to 1995 448 cars were built each year. The 1990 - 1992 ZR-1's were rated at 375hp, the 1993 - 1995's were rated at 405hp. The '95 was the most option-laden, highest net horsepower of any Corvette ever built. The cars hold fanfare to this day as witness to the after market autoparts, endorsements, models, posters, books, clothing, jewelry, and games etc. New ZR-1 items constantly appear on the market today, 17 years after its world records.

The option, RPOZR1, with dual removable roof panels was $32,208 above the base sticker price, the ZR-1 totaled for $69,553 in 1995. There were $150,000 race cars which could not compete performance wise or in price. The '95 was the most refined of the ZR-1's, the potential for future appreciation is high due to the low production numbers, higher horsepower, and last year of production, its legendary history assures its collectability and appreciation in the years to come.

On the average, a stock ZR-1 will do 1/4 mile times around 12.9 sec @ 100mph and 0-60 in 4.9 seconds. On March 1st & 2nd, 1990, Tommy Morrison set 3 WORLD and 12 INTERNATIONAL speed records with a right-off-the assembly line ZR-1 at a test track in Fort Stockton, Texas. With this record run these drivers made their mark in the history of motor sports; John Heinricy, Scott Lagasse, Jim Minneker, Don Knowles, Stuart Hayner, Scott Allman, Kim Baker. and team owner Tommy Morrison. To this day the 24 hour endurance record still holds at an average speed of 175.885mph for a production car. This is comparable to 10 back-to-back Indianapolis 500's. With speeds in excess of 180mph the nickname "King of the Hill" was forever burned into the annals of motor sports.


RELATED LINKS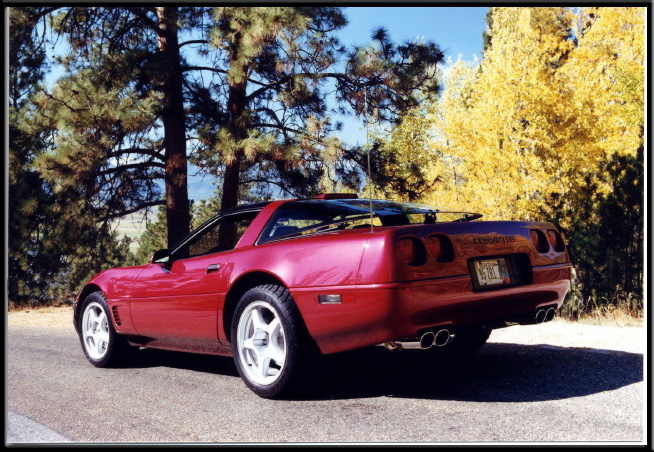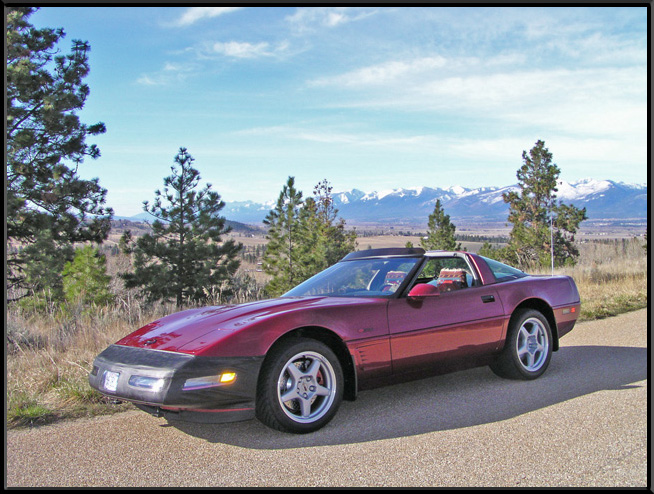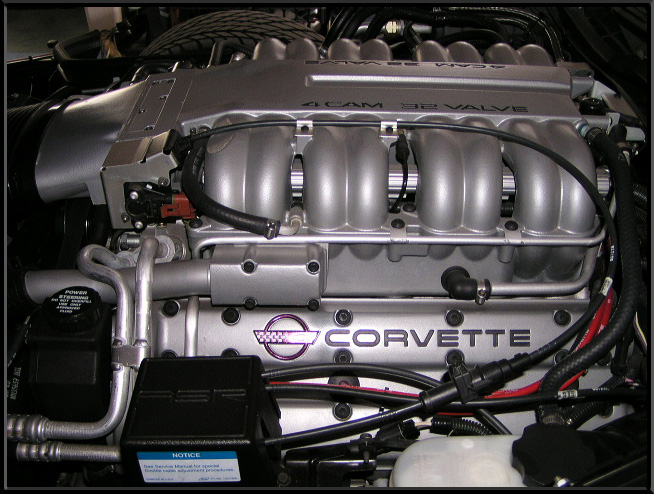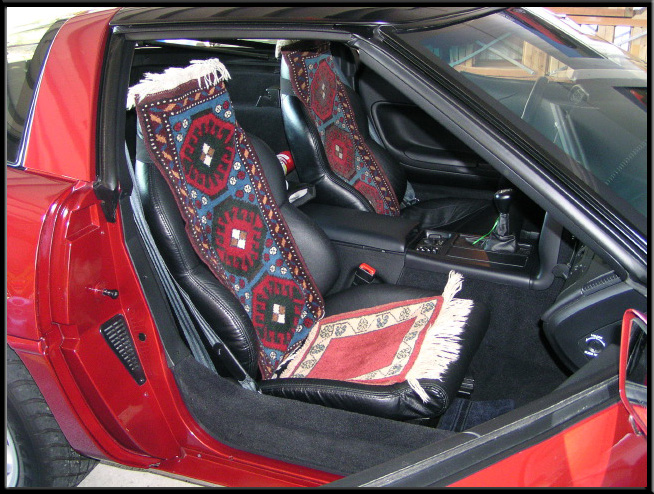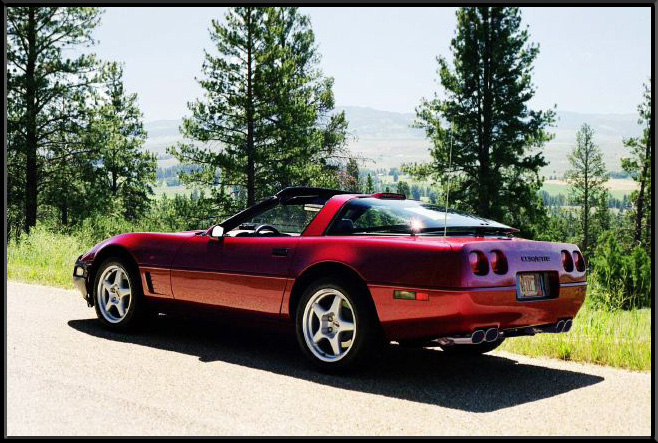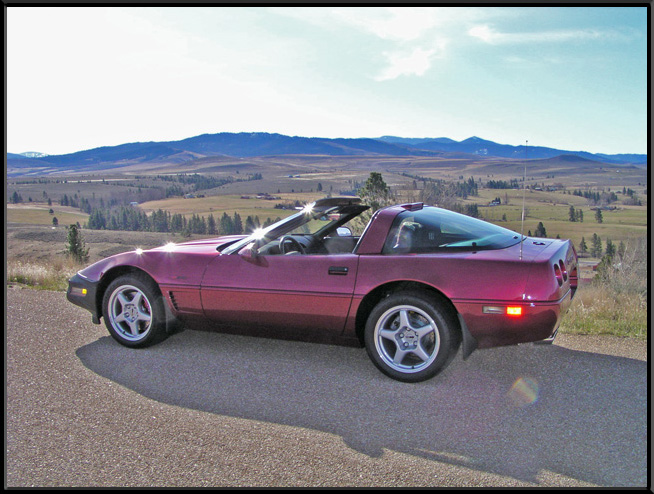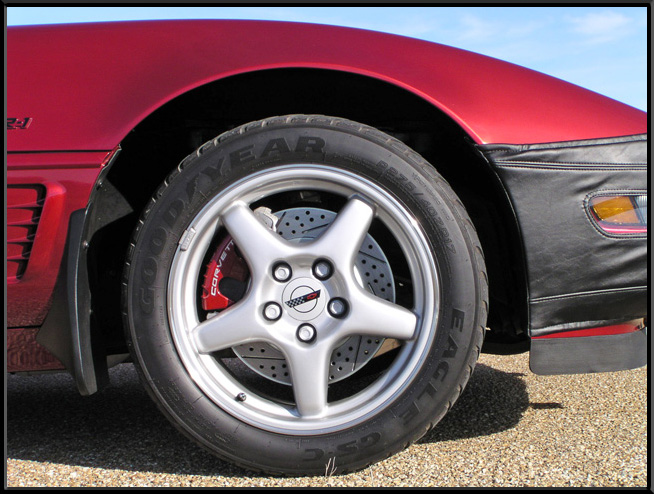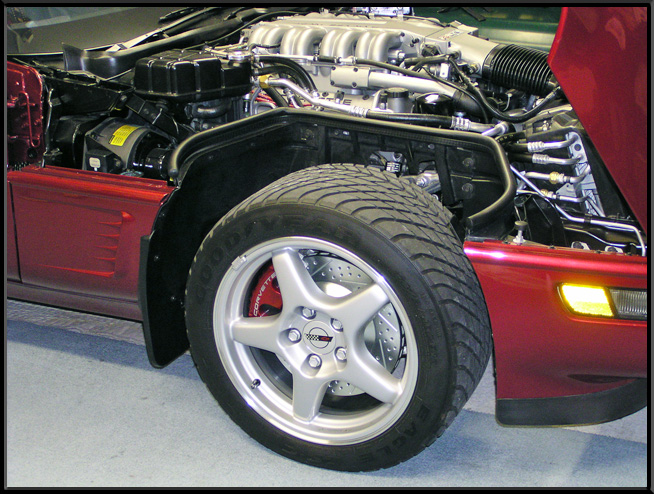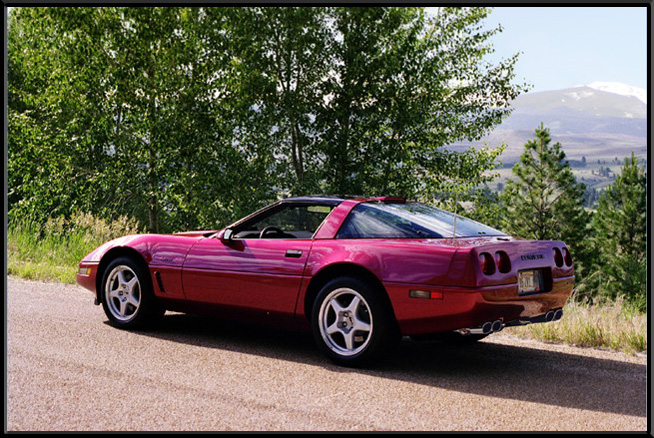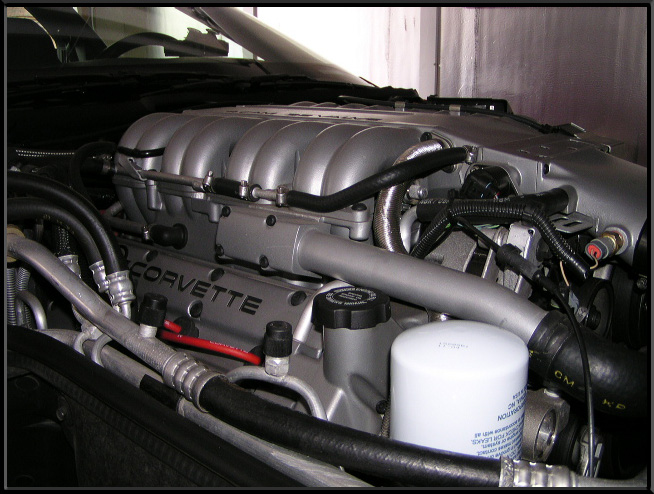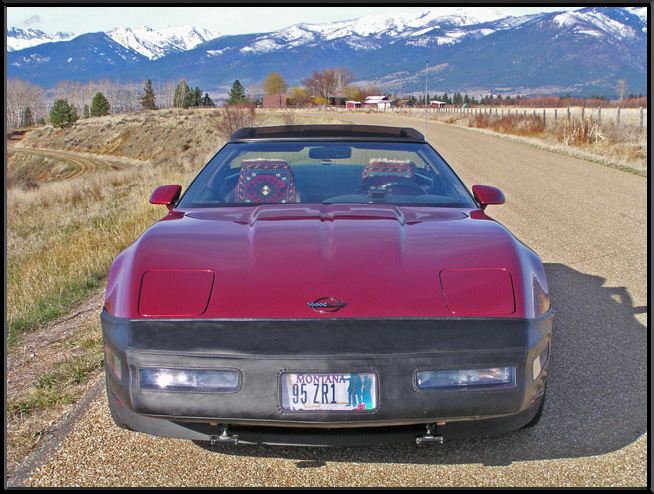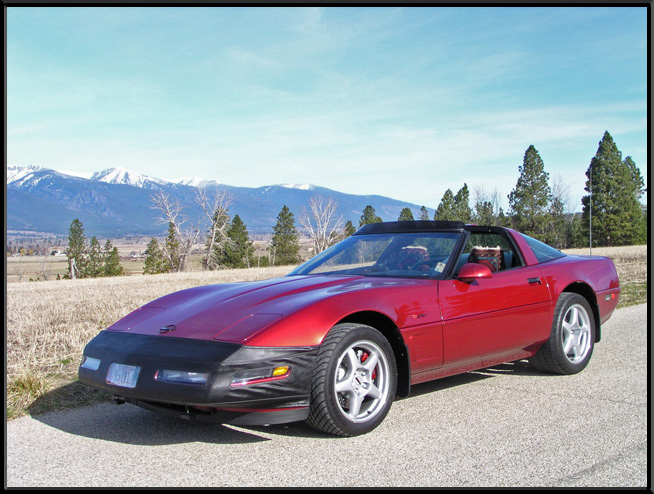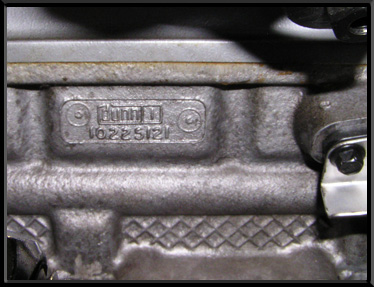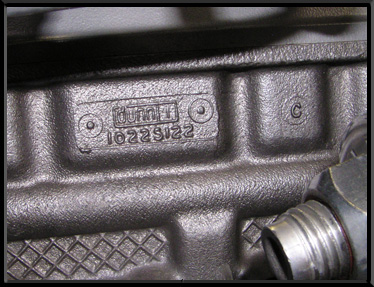 The above left picture is the "left" Dunn head casting number off #418, the right hand picture shows the "right" Dunn head casting number, for the record.



HOME...